Loyalty Card
Since the day we opened our little craft beer shop we have been humbled by the amazing support we have received from our customers, many of which we would like to call our friends. Even during unprecedented times, where everybody was effected in one way or another, we continued to get great support.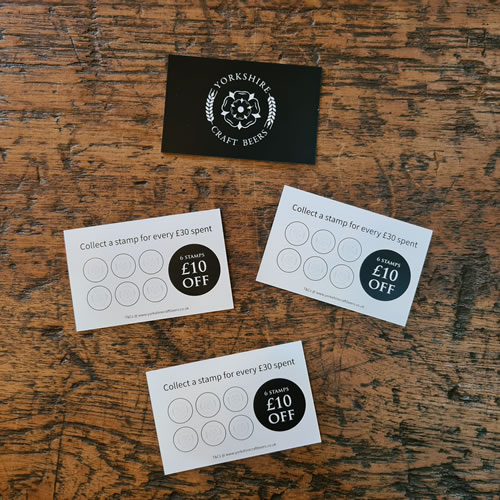 We want to reward our customers for their continued support by introducing a very simple Loyalty Card. For every £30 you spend your card will be stamped and when you have 6 stamps you can redeem your Loyalty Card and receive £10 OFF. Pick one up on your next visit to our shop and start saving money!
You can read the full Loyalty Card scheme Terms
here
.