Corporate Gifts
Many people are working from home at the moment so they may be feeling isolated and under appreciated by their company. Why not give your employees a well deserved Corporate Gift for all their hard work and dedication to your company during these tough times?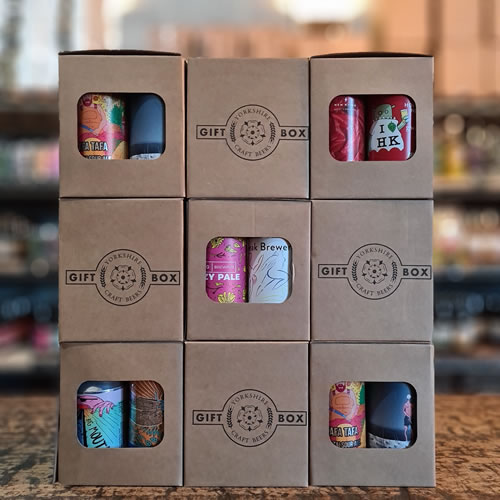 GIFT BOXES
Yorkshire Craft Beers can provide you with our 'off the shelf' craft beer Gift Boxes or we can put together a bespoke solution to meet your requirements.
FULL SERVICE
We specialise in providing a full Corporate Gift service that includes personalised gift messages and next day delivery. If you don't know what to buy just give us your budget and we will select the perfect beers that your employees will enjoy.
EASY ORDERING
We know how much work it would be for you to order using our online shop. To make ordering easy just contact us to discuss your requirements, email your employees details (minimum of 5 persons), pay our invoice and we will do the rest.
VIRTUAL BEER TASTING
If you want to get your employees together safely and have some fun we can provide the beers and host a virtual beer tasting session on Zoom.