Cans VS Bottles
Maybe you never gave it a second thought but we have customers who hold strong opinions about what they prefer to buy their craft beer in, cans or bottles. Here is some information about this dilemna so you can make up your own mind, but remember, all beer should be drunk from a glass!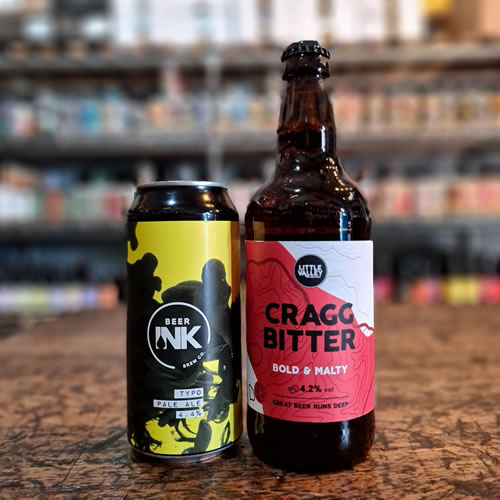 FRESHNESS
Cans keep beer fresher because they cut out all UV light that can cause oxidization giving beer an unpleasant taste whereas brown and green bottles let some UV light through. During the canning process cans are completely sealed stopping oxygen from effecting the taste but bottles let tiny amount of air in which can build up over time and cause oxidization.


TASTE
Many people still believe cans cause a metallic taste to the beer. This is incorrect as all cans are plastic coated on the inside, the bad taste comes from problems in the brewing process. In blind taste tests, people could not tell the difference between canned or bottled beer.


ENVIRONMENT
Cans are much lighter than bottles which saves fuel in transportation. It takes less energy to recycle aluminium than glass. Many breweries wrap bottles in single use plastic to stop them rattling about but cans are more likely to be stored in cardboard boxes which can be recycled.