Beer Box Subscription
Do you want a premium quality subscription box with the beers we want to drink? Are you unhappy with some of the basic brews you sometimes receive from other companies? Put your trust in us and we will handpick a collection of beer you won't be disappointed with.
When we order beer we see new releases and special brews we get very excited about and would love to try. So, we thought it would be a great idea to put these in a box for you all to enjoy. The beers will come from some of the finest breweries in the UK, Europe and even a few international offerings.
There are 3 boxes to choose from, James, Stephens or Best Of Both, depending on your tastes.
JAMES BOX
This will contain all the usual favourites, IPAs, DIPAs, Pales and Stouts, but NO Goses or Sours, they're just not a style for James!
STEPHENS BOX
This will also contain all the usual favourites, IPAs, DIPAs, Pales, but in contrast, he wouldn't have a Stout if you paid him to drink it, but a Gose or a Sour, now you're talking!
BEST OF BOTH
If you're looking at exploring all the styles, we've got you covered, this box contains IPA's, DIPA's, Pales, Stouts and Sours.
PRICE
Each box costs £40.00 including delivery. They will always contain a minimum value of £40.00. There will be a minimum of 8 cans with NO core beer fillers that some companies may include.
NO CONTRACT
There is no contract and you can cancel your subscription anytime without incurring any financial penalties or fees
here
.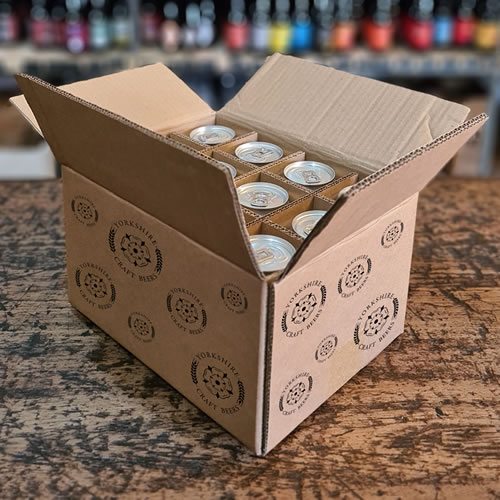 INSTRUCTIONS
1. Decide which beer box you want to subscribe to, James selection, Stephens selection, or Best Of Both.
2. Enter all the required information accurately on the subscription form then click the SUBSCRIBE button.
3. You will be directed to the Paypal website where you can use your Paypal account or any debit/credit card by clicking the grey button on the Paypal page.
4. We will dispatch your beer box to the address you supply on the first working day of the month after you sign up, then every month, unless you unsubscribe.
5. We only ship our beer boxes to mainland UK addresses (excluding the Scottish Highlands). Our delivery service is provided by APC who will email you with details about your delivery.
SUBSCRIPTION FORM
By subscribing to a beer box you are agreeing to these
Beer Box Subscription Terms
.